01.04.2020
Coronavirus: Weilandt Elektronik is there for you as usual

During this time the business at grocery stores, drug stores, logistics companies and many more continue to run. Which means that there are still barcode scanners and label printers in use. If these are defective, a replacement or a repair must be carried out often very quickly.

In order to be able to maintain the processing of your repairs and also the safety of our employees, we have established various rules to ensure hygiene and distance, to secure manpower as well as measures to avoid delivery bottlenecks. Our shipping and receiving departments remain occupied while our working hours - so there will be no returns and problems with the submission.

At Weilandt, repaired devices always undergo a complex cleaning process before they are dispatched. We have established our own department for this. During this time, our employees in the "cleaning" department committed themselves to particular care and an additional disinfection step was added to the cleaning process.

Let us take special care of each other and be there for one another - especially in times like this.
We wish you all the best and stay healthy!
Zurück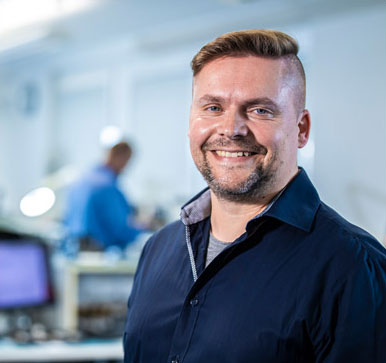 Ihre Ansprechpartnerin
Larissa Cremer
Weilandt Elektronik GmbH
Carolus-Magnus-Straße 12
45356 Essen
Telefon: 0201-10998110
info@weilandt-elektronik.de