10.02.2021
Mobile Terminals: Repair and Scouting - even for old models

If failures occur in such a system due to defective devices, this can seriously disrupt the process. Usually some replacement devices are available for such cases, which can compensate for this. But if the equipment pool has been in use for a number of years and the device type is discontinued by the manufacturer, such failures can quickly become a problem. Even the planned replacement devices cannot permanently fill these spaces and used models in good condition are rare or not available on the market.

In order to avoid or at least postpone the need to replace the entire fleet of devices in such cases, Weilandt Elektronik is the right contact. The provider of repairs, refurbished devices and various services related to automated identification and data capture (AIDC) such as barcode scanners, mobile computers or label printers then acts as a device scout. The employees search the market for good replacement devices and provide the customer a completely overhauled product with warranty. This service is made possible by many years of experience and a large global network of manufacturers, distributors and partners.

This is often requested for common models such as the Zebra MC90 and MC30 series as well as for the Psion 7545 and the Datalogic Skorpio X. These devices are still very popular due to their robustness and perfect function. In the event that a device change has to be postponed, it is worth considering different service options with such models.

If the device is not a total loss, a repair can also be considered instead of an exchange. Weilandt Elektronik also has many spare parts for very old models in its extensive warehouse and can often repair customer devices for years after they have been discontinued. In each case, it is considered which option is the most economical for the customer. What is certain is, that on the way to a resource-efficient everyday life and a sustainable economy, both repair and scouting are important steps for our customers and sustainability in general.
Zurück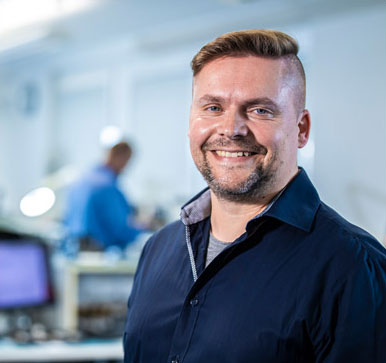 Ihre Ansprechpartnerin
Larissa Cremer
Weilandt Elektronik GmbH
Carolus-Magnus-Straße 12
45356 Essen
Telefon: 0201-10998110
info@weilandt-elektronik.de