16.12.2019
Stocktake equipment: renting instead of buying – Weilandt Elektronik offers cost-saving solutions in the end-of-year business

Even more important that such operations run smoothly and successfully. Decisive for this is a perfectly functioning technology. Therefore, specially configured mobile data terminals that automate data survey and collection are part of today's standard for stocktaking.

But what if the in-house stock of barcode scanners is not sufficient for such use? The solution is offered by external service providers who keep appropriate Auto-ID devices in large quantities and rent them to their customers for inventories or other large-scale operations. The many inquiries for such loan options confirm the need among customers.

That is why the Weilandt Elektronik company from Essen has not only increased its portfolio this year, but also expanded it with new models. The experienced repair service provider can not only provide ready-to-use rental equipment from Motorola / Zebra (MC3090, MC3190, MC9090, MC92N0) and other manufacturers within a very short time, but also offers an all-round package to meet the requirements of the market. This ranges from the pre-configuration of the devices (staging) to daily delivery and an optional pick-up service.

If companies have enough of their own devices in stock, Weilandt acts as an experienced repair service provider in the event of failures and defects and takes care of the repair of mobile computers and barcode scanners from many well-known manufacturers such as Casio, M3 Mobile, Unitech, Point Mobile or Honeywell.
Zurück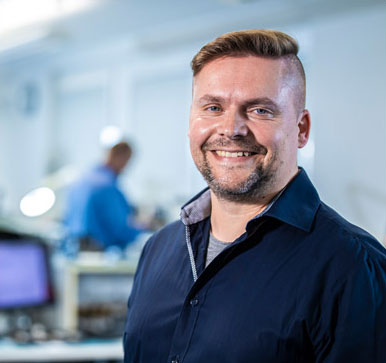 Ihre Ansprechpartnerin
Larissa Cremer
Weilandt Elektronik GmbH
Carolus-Magnus-Straße 12
45356 Essen
Telefon: 0201-10998110
info@weilandt-elektronik.de