17.02.2020
Weilandt Elektronik is visiting EuroCIS 2020

Between meetings with long-standing business acquaintances and customers, the Weilandt employees are particularly happy to be able to make new contacts.
This years occurrence of the EuroCIS in the framework of the EuroShop offers an even broader range of vendors and interesting potential partners.

For these, in addition to the repair of barcode scanners, mobile computers and terminals from all major manufacturers such as Casio, M3 Mobile, Unitech, Point Mobile or Zebra, Weilandt Elektronik also offers repairs for label printers from Honeywell, GoDEX and many more. Additional special services such as rental devices for stocktaking and a takeover of the customer's equipment park for regular maintenance, administration, staging and logistics complete the offer. Thirty years on the market have made Weilandt's network so extensive that, in addition to models from various manufacturers, even end-of-life (EOL) or end-of-service (EOS) devices can still be repaired for many years to come.

Choosing a repair for defective equipment and even the appropriate accessories instead of buying new devices can help to implement a sustainable concept and therefore it corresponds to the spirit of the times and today's standard.
Zurück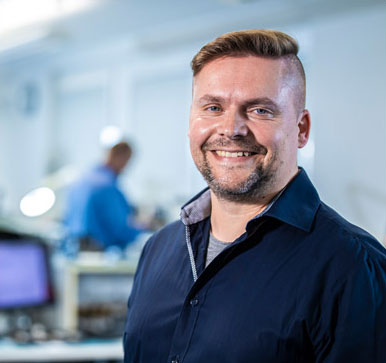 Ihre Ansprechpartnerin
Larissa Cremer
Weilandt Elektronik GmbH
Carolus-Magnus-Straße 12
45356 Essen
Telefon: 0201-10998110
info@weilandt-elektronik.de